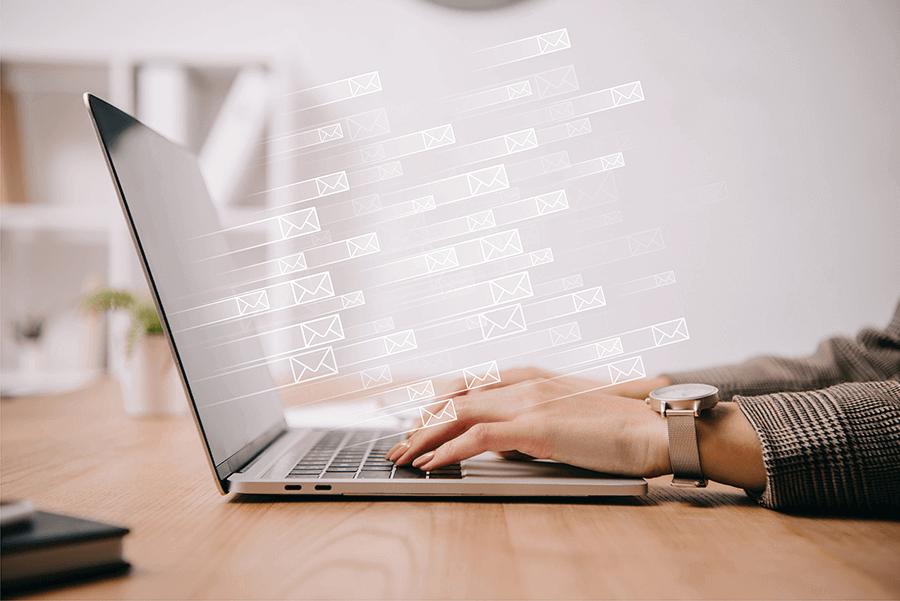 Email has been around for a long time. It's normal to question whether email marketing is still effective in 2022. The answer is that one of the reasons email has endured is because it remains such an effective way to market a business online.
As with any communication medium, it requires some learning. And some tips can help you maximize ROI. On the whole, even for beginners, there are many benefits to email marketing in 2022. Here are ten advantages that should persuade you to think seriously about email marketing in NJ.
Cost And Cost-effectiveness
It costs very little to send a digital message. Of course, the time taken to craft a message costs money. And your business will require a connection to the internet. Unlike print and other marketing methods, however, you do not need to pay for postage, ink, ad space, or air time. This alone makes email marketing an attractive proposition.
Enhanced Targeting
With traditional marketing, marketers do their best to identify their audience and then cross their fingers as they send or publish adverts. With email marketing, you can deliver your advertising or promotional content to people who have opted to hear from you. This is a significant advantage over many other advertising methods.
In addition to this, you can segment your email list to make your messages even more pertinent, specific, and effective. You can segment your list by demographics, location, and other data. As we've seen with buyer enablement and the buying process, further personalizing your message for each customer can boost conversion rates making email marketing in NJ more intimate and more effective.
ROI Measuring
One of the main issues that marketers face is figuring out which of their efforts is bringing in the results. One of the best things about email marketing is that you can evaluate the success of a campaign by analyzing available metrics.
Metrics to consider include the open rate, which is how many people open your email, and click-through rates, which can tell you how many people engage with your content via a link. By paying attention to your metrics, you can further target and improve your email content. You can use the information to understand more about your target audience, their behaviors, and their needs, so email marketing provides excellent information for you or your marketing team.
Brand Awareness
By sending regular emails to customers and potential customers, you expose them to your brand and keep your business in their minds. This increases the chance that, when they are ready to purchase a product or service like yours, they will think of your business.
Shareability
When consumers see an impressive advert on television or on a billboard or useful promotional information in a magazine, they may tell friends, family, and colleagues about it, increasing that brand's exposure. With email, it's incredibly easy to forward that content to a network of people directly. An email campaign is an excellent way of distributing your marketing because it is then easy to share on various platforms.
Driving Revenue
Email marketing consistently delivers great ROI. One of the reasons that email marketing is so good at driving revenue is that it can contain a call-to-action that allows people to respond immediately. It takes advantage of people's desire to purchase with instant results. Compare this to seeing an advert on a billboard or hearing an ad on the radio. Email newsletters allow the consumer to act on calls-to-action immediately.
Content Creation
While email campaigns are often created by teams of writers, marketers, and designers, there are no barriers to entry for beginners. The most important thing about email marketing is content. If you have something to say, something to offer, and you know your customers, you can begin.
For the best results, it's a good idea to start as you mean to go on by getting some expertise and experience on your side. Hiring professionals like David Taylor Design is easy and can transform your ideas into a fully-realized email marketing plan that fulfills your ambitions.
International Reach
Email allows you to contact potential customers anywhere in the world. Your email marketing in NJ can have a global reach. As long as you have access to the internet, you can deliver your message anywhere. This alone is incredibly powerful and a great reason to create email marketing campaigns for your business.
Building Excitement
Launching a new product or service? A scheduled email campaign is a great way to let people know not only what you are offering but also build excitement. By creating emails leading up to an event, you can keep your news in people's minds and stoke the fires of anticipation. Focus on important messages and use a series of emails to drive these home.
Developing Relationships
Any relationships require some effort, even if it feels natural. Your email marketing emails count as you putting in the time to keep your customers up-to-date. With email marketing in NJ, you demonstrate that your customers are important to you.
Your email marketing can also offer you an opportunity to learn more about your customers. Email marketing is not necessarily one-way. There are many ways in which your recipients can interact with emails and engage with your brand. Ask for opinions and feedback, and do what you can to learn more about your customers to build a two-way dialogue and develop those relationships.
The Sooner The Better
Email marketing should have a place in almost any local marketing strategy. The enduring effectiveness of email marketing tells you all you need to know. If you're not already building and maintaining an email list, make this a business priority for 2022.
David Taylor Design can help you with your content strategy and scheduling, including email marketing in NJ. We are experts in the field with plenty of experience that will allow us to create a great email marketing campaign for your business.
We're looking forward to learning more about your business, your customers, and how we can connect the two. Get in touch with us for more information.