About
When CURIS Systems found DTD, they knew they had room for improvement on their website. We ran our free Website Health Report and discovered their Content Management System was holding them back. The formatting was producing errors and lowering their position in search engine results.
Challenge
Not only was their CMS causing problems for CURIS, but their previous SEO partner only targeted a few keywords for organic optimization. They also had not utilized Google Ads to drive targeted traffic to their product pages.
In short, their website was actively producing warnings, their Search Engine Optimization campaign was underperforming, and they had zero advertising campaigns set in place.
They were missing out on business.
Solution
DTD got to work right away: after we ran the website health audit and saw the red flags, we quickly improved their on-page SEO. Our lead developer reformatted and optimized their custom CMS to improve performance and resolve the warnings. Then, using research from several top industry tools, we broadened their organic SEO strategy to target a wider range of keywords. Since they had never used Google Pay-Per-Click ads before, we developed a new campaign based on our keyword research and analysis.
Finally, we ran a competitor audit and created a retargeting campaign, which showed the CURIS ads to anyone who had previously visited the CURIS website, or websites similar to their competitors.
DTD Delivers Growth -
Transform Your Website and Drive Business Results
01
Website Health Audit & On-page SEO
Results
From Q2 2021 to Q2 2022
419%
Increase in Organic Keywords
243%
Increase in Organic Traffic
82%
Increase in PPC Conversions
375%
Increase in Page One Keywords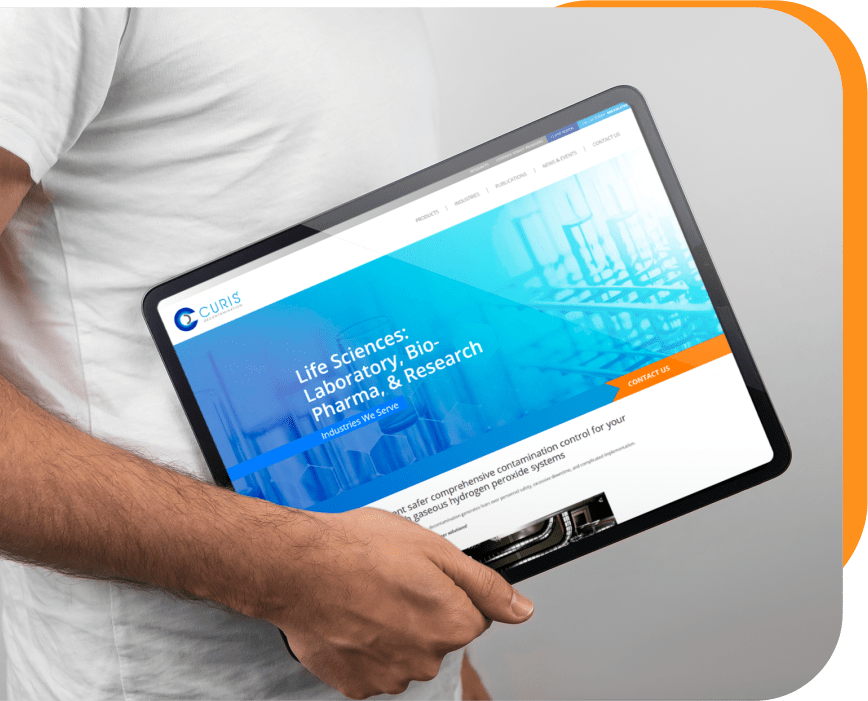 Conclusion
Effective marketing requires a holistic approach: you can't drive traffic to a website that's not functioning properly, and you need more than a few keywords to see growth in your business. DTD will make sure your online presence brings in leads day and night.